For up-to-date pictures and information on our
classes, performances, and workshops
please visit our new website at: www.aaminahdance.com
The new website includes a Movement Lexicon as well as informative links and up-to-date information about our belly dance classes, workshops, and performances on Bangor, ME.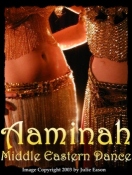 MEDiM.org, the website for Maine belly dancers, students, instructors, and fans.
MEDiM.org offers:
an instructor directory
a message board
a constantly-updated event calendar for the state
a free online newsletter
and links to Maine belly dance-related websites and businesses.